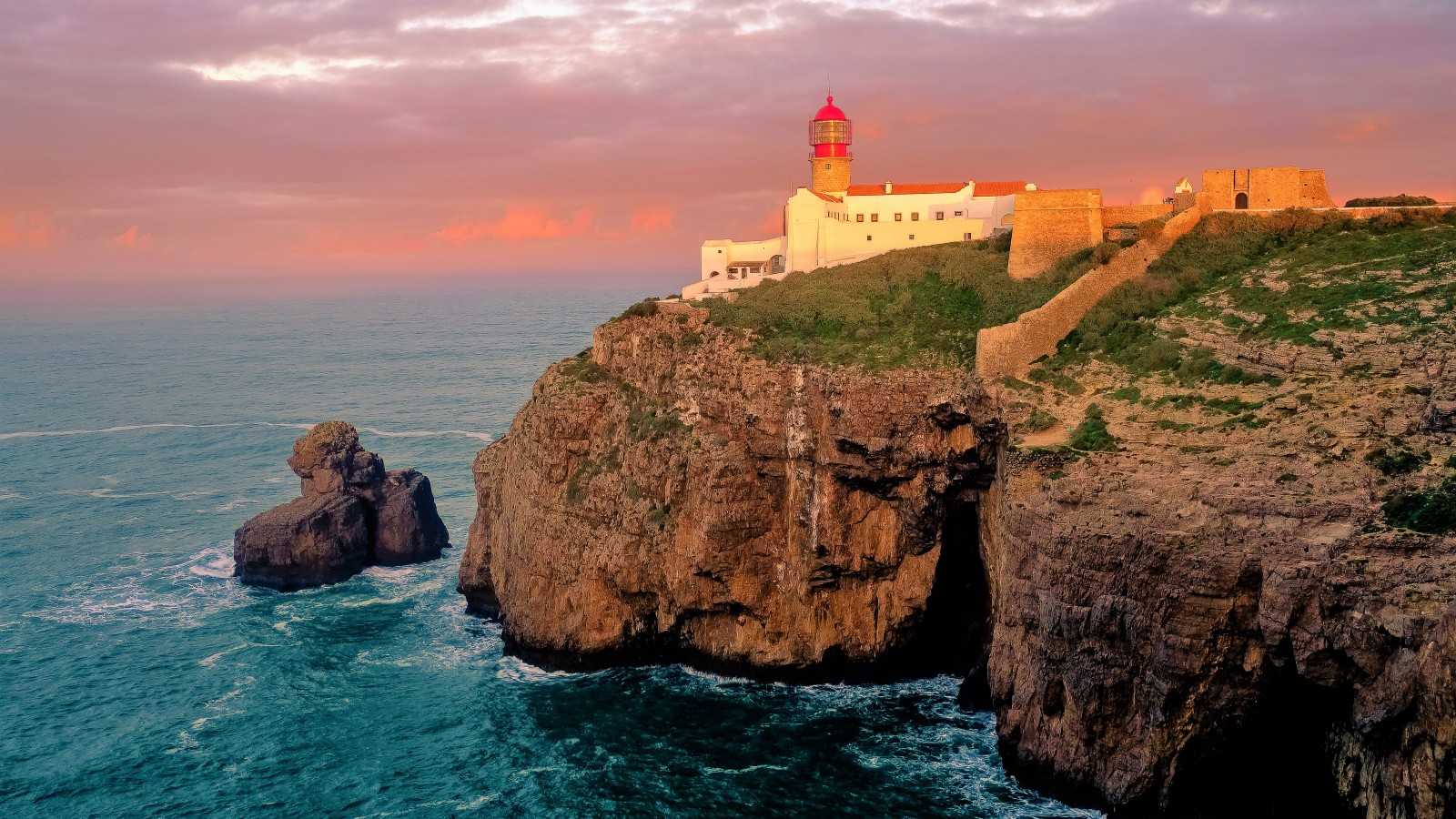 Sagres
The crashing waves against the Jurassic tip of Portugal's Algarve perfectly defines the wild, rugged and romantic essence of naturally splendid Sagres. Rest in one of the idyllic sandy curves, explore the grassy headlands or dine in one of the exquisite clifftop restaurants and embrace the town's 'end of the world' setting and unhurried ambience.
A Little More About Sagres
The luxurious silk-like sand and wonderful backdrop of Praia do Martinhal makes for the best beach in Sagres and one of the best of the Algarve. The erratic temperament of the waves here forms a perfect beach break that is ideal for surfing and Sagres is actually famous as one of Europe's best surfing destinations.
For a gentler pace, the pretty caves and mesmerising grottos are ripe for exploring on stand-up paddleboards or you can take a boat trip to watch pirouetting dolphins and pods of majestic whales.
Explore the historical highlights of Sagres
The 15th-Century Fortaleza de Sagres is an impressive single-walled fortification that sits just a short walk from the village. While a walk around the fort is captivating, the exquisite views overlook the pristine sands of Praia do Tonel and Praia de Mareta make a visit all the more worthwhile.
Further along the southern tip of Portugal, the striking cliffs and statuesque 16th-Century lighthouse at Cape St. Vincent (Cabo de Sao Vincente) is a beacon of the region's maritime history.
Weather
A hot Mediterranean climate which is tempered by the cooling breezes of the Atlantic Ocean. During spring and summer months you can expect sunny and dry conditions. Winter months are mild but subject to rain.

Temperatures (°C)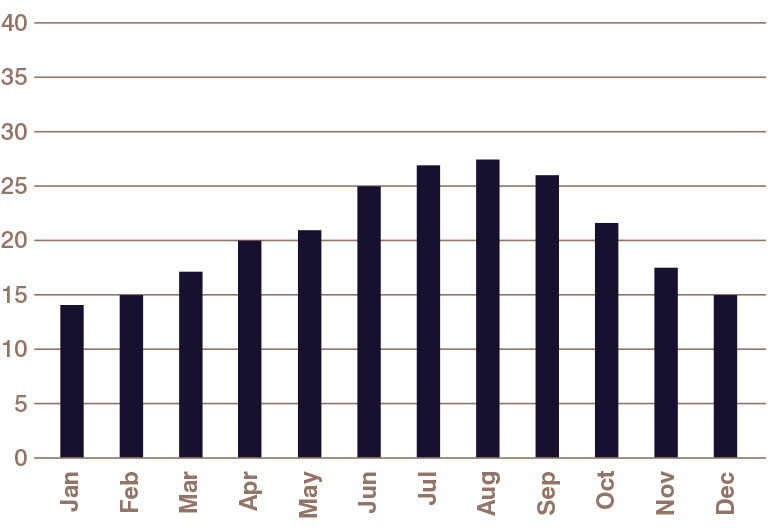 Flight Information
Approximately two hours 30 minutes from the UK
Currency
Euro €
Language
Portuguese
Time Difference
GMT +1 hour
Top Luxury Hotels in Sagres