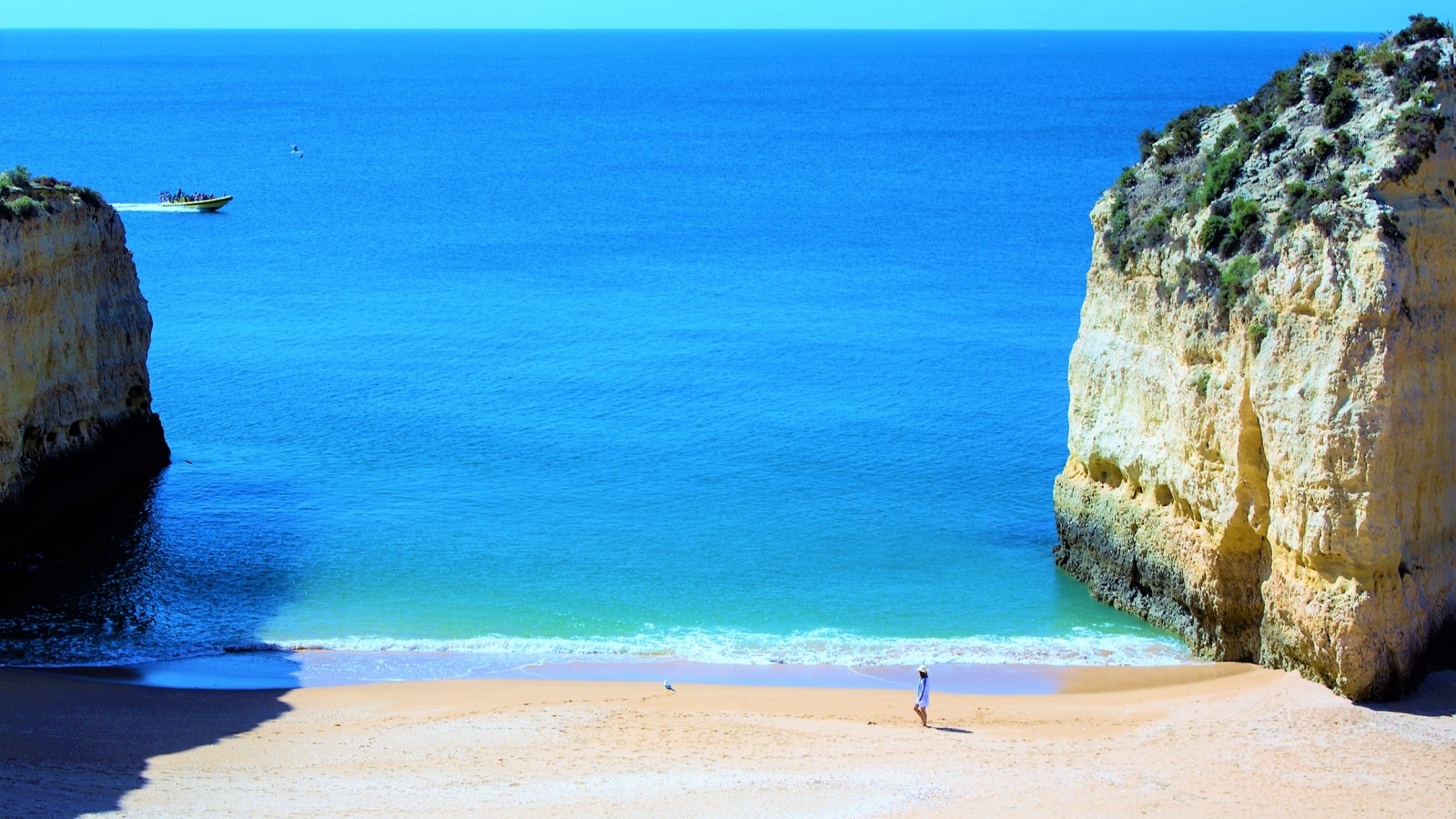 Porches
An authentic and unspoiled section of Portugal's southern coastline, the region of Porches is sprinkled with luxury hotels, world-class golf resorts offers and beautiful sandy coves. Yet the area is much more than just pretty beaches. Marvel at otherworldly caves and rock formations or explore cultural gems and Moorish architecture to gain a fascinating glimpse of Algarvean history.
A Little More About Porches
Exploring Porches in the Algarve is a treat for every one of your senses. Marvel at the dramatic white cliffs as you stand in one of the golden coves and feel the soft, cashmere-esque sand. Listen to the gentle waves and the soft coastal winds that sway through forests of green pine trees and the summer gardens that are brimming with magenta bougainvillea. Breathe in the citrusy aroma of orange trees and the grassy scent of ubiquitous olive groves lingering in the air, then taste your surroundings with some delicious seafood, delivering all the flavours ocean.
Close to the picturesque port town of Portimão, the Benagil Caves are one of the most magnificent natural sights in the world. The swirling rock cavity is accessible only by water, and after a short boat ride or brief kayak paddle you will be blown away by the breathtaking patterns and vivid hues that fill this glorious sea cave.
While away the hours basking in glorious sunshine or spend the day enjoying the abundance of activities that are on offer around Porches. Enjoy a round of golf, a game of tennis or even hire a yacht for the afternoon and take a sun-soaked sojourn around this awe-inspiring section of coastline.
A taste of Porches
Rich and fertile agricultural land and an array of fishing towns lend themselves to some of the freshest produce and most delectable cuisine you can imagine. Salted cod (bacalhau) and cataplana de amêijoas (clams cooked in a seafood broth) deliver wonderful flavours of the Porches crystalline waters, while fiery piri piri and smokey Chouriço sausage are also widely on the menu.
Whether you prefer to dine at a first-class two-Michelin-starred restaurant, a traditional taberna or a stunning oceanfront eatery with exceptional views of the Atlantic, you are spoilt for choice in Porches.
Enjoy natural surroundings and gastronomic delights in pretty Porches
Weather
A hot Mediterranean climate which is tempered by the cooling breezes of the Atlantic Ocean. During spring and summer months you can expect sunny and dry conditions. Winter months are mild but subject to rain.

Temperatures (°C)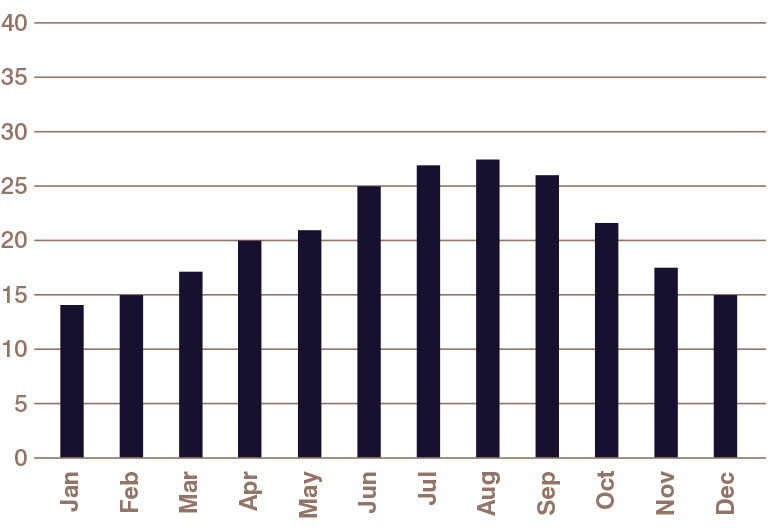 Flight Information
Approximately 2 hours 30 minutes from the UK
Currency
Euro €
Language
Portuguese
Time Difference
GMT +1 hour
Top Luxury Hotels in Porches