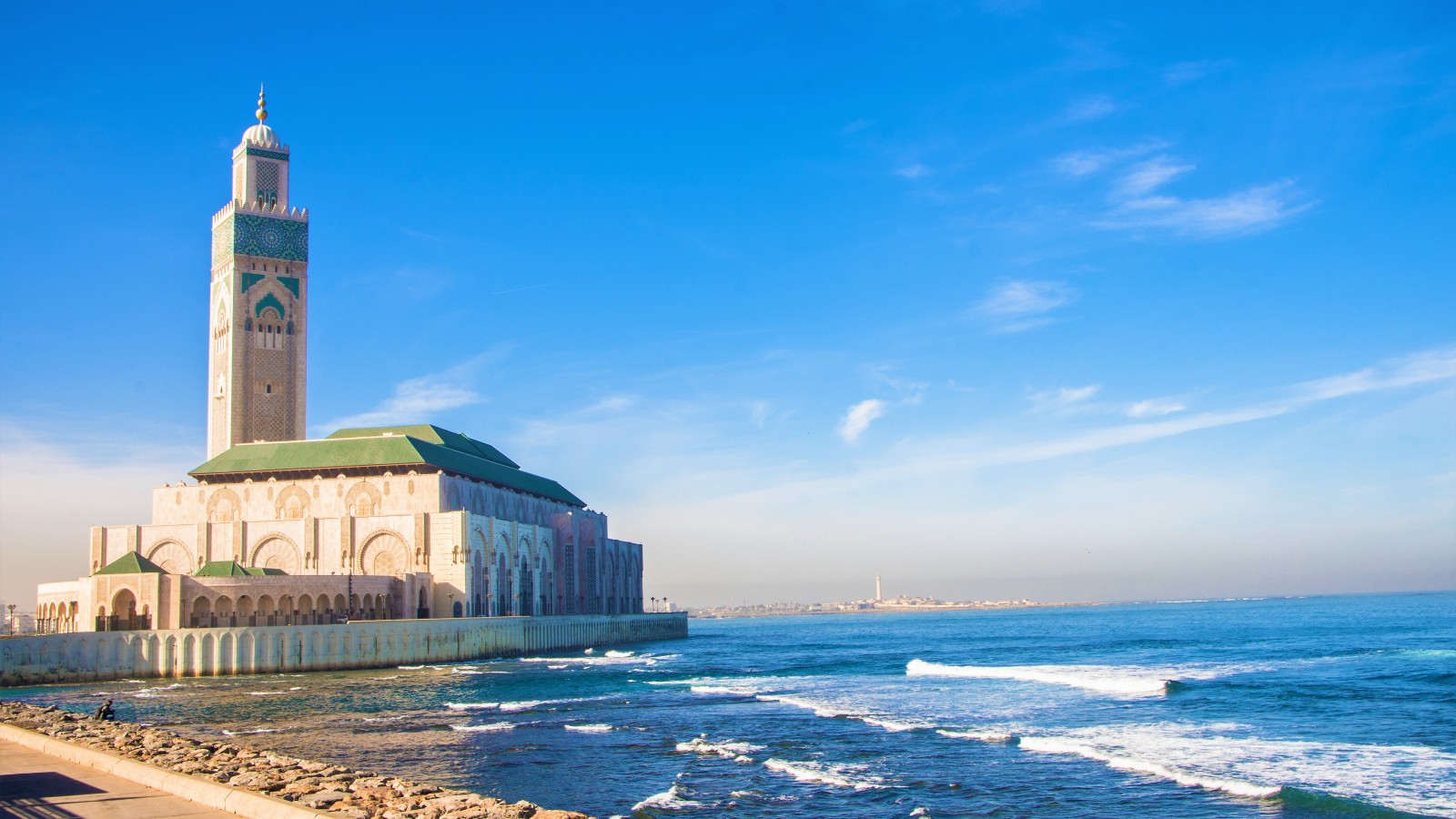 Casablanca
The largest and most populous city in Morocco is the perfect blend of stunning historic architecture, cosmopolitan haunts and authentic local life. Casablanca is teeming with French, Portuguese and Roman influences and combines them perfectly with decadent Arabic flavour to deliver a city that is overflowing with wonderful contrasts. Those heading for a beach location should head north of Marrakech to El Jadida, where you will find an amazing beach overlooking the Atlantic Ocean. Close by are the historic towns of El Jadida, a UNESCO World Heritage site, and the 15th century city of Azemour.
A Little More About Casablanca
Made famous by Ingrid Bergman and Humphrey Bogart, it's easy to see why Casablanca is the setting for one of the most famous romance films of all time. Sweeping you to a by-gone era, the city's beautiful Art Deco buildings – Rick's Café, Cinéma Rialto and an abundance of historic villas – make the perfect backdrop for a romantic encounter. Meanwhile, bustling streets, a skyline to rival Manhattan and a hazy coastline give you a true taste of Morocco's metropolitan gem.
Uncovering the region
While the city will leave you wanting more, Casablanca's surrounding areas are ripe for exploring and offer a more rustic quality.  Drenched in history, El Jadida sits around an hour south of Casablanca. The port town has a beautiful golden stretch and is full of bars and restaurants. El Jadida's proximity to the Atlantic Ocean provides a veritable smorgasbord of fresh seafood, and whether you prefer a casual oceanfront lunch or a sophisticated evening of fine dining, you will not be disappointed.
Part of El Jadid is the fascinating Portuguese City of Mazagan - one of the early settlements of the Portuguese explorers in West Africa. Recognised as a UNESCO World Heritage Site, the impressive fortress is a magical maze of winding passageways, subdued rooftops and hidden doorways.
Weather
Morocco has a hot dry climate and is a year-round destination.

Temperatures (°C)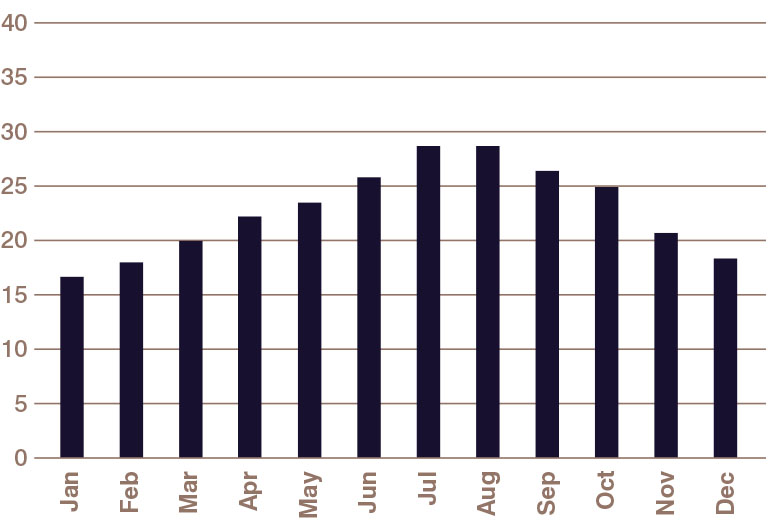 Flight Information
Approximately three hours to Casablanca Airport (direct from London, Manchester and some other regional UK airports).
Currency
Moroccan Dirham
Language
Arabic
Time Difference
GMT
Top Luxury Hotels in Casablanca