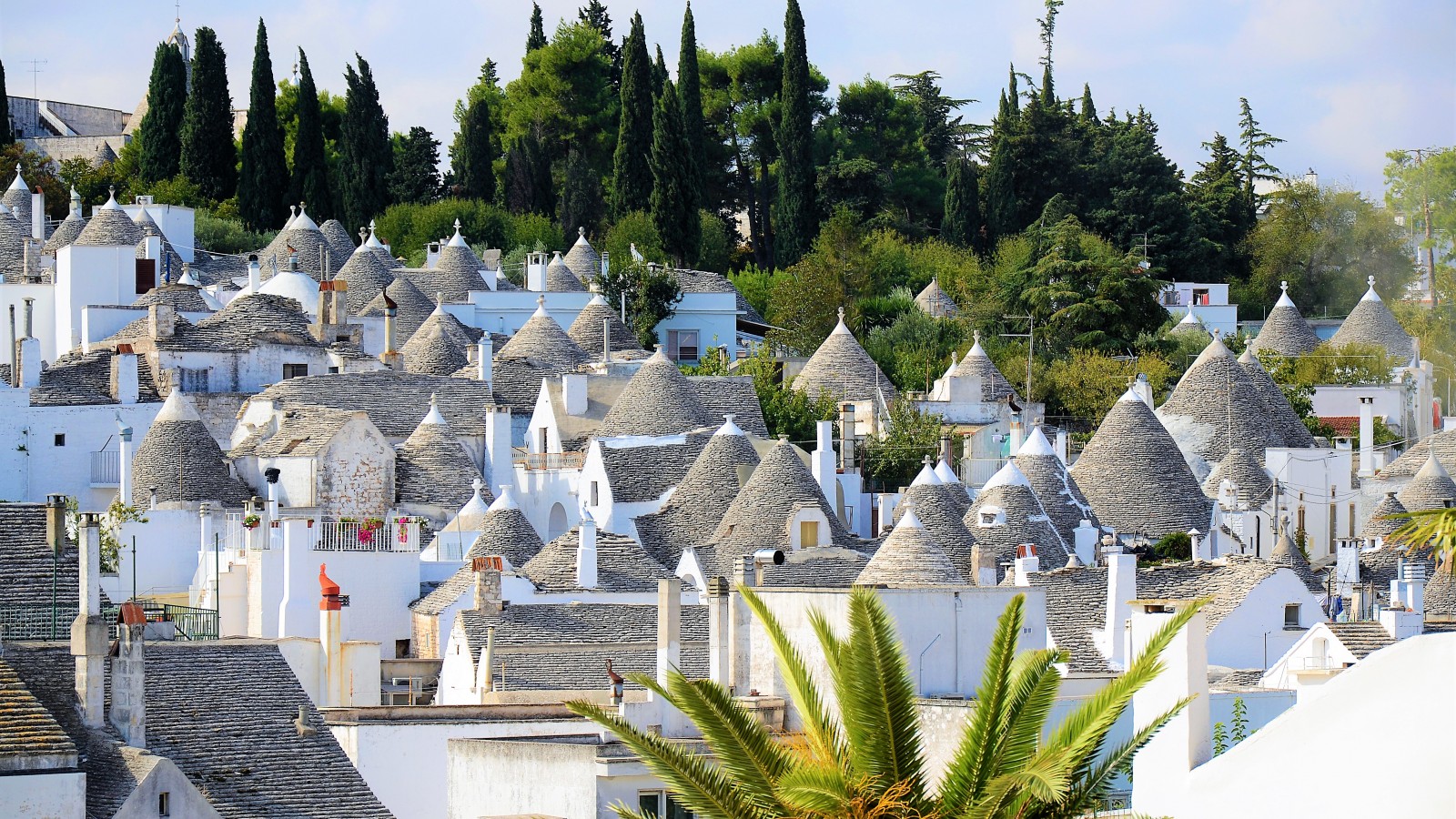 Puglia
The heel of Italy's boot is quintessentially authentic, celebrating the country's tradition and tastes, and enjoying long and hot Mediterranean summers, an unhurried pace and subdued historical towns overlooking miles of magnificent coastline.
A Little More About Puglia
Dramatic outcrops and white sandy stretches are lapped by both the Ionian and the Adriatic seas in Italy's south eastern tip. With over 800 kilometres of shoreline, Puglia is where many Italians choose to holiday, although the region has much more to offer than lazy beach days. Wander through the curious hilltop hamlets, taste fresh catch of the day in a colourful fishing port and sample the rich local wines in one of many fascinating Medieval piazzas.
Seeing a renaissance in tourism over recent years, Apulia (as the region is locally known) retains its unspoilt quality for which Italy is renowned.  Its well-preserved urban areas date back hundreds of years, its terrains are fertile and flourishing, while its concealed coves and white sandy grottos are castaway havens that will transport you from everyday life.
Experience Apulian culture
Puglia's understated towns and villages are embellished with Baroque architecture and Romanesque churches. In the heart of the region, you'll find the whimsical town Alberobella, given World Heritage Status by UNESCO for its high concentration of centuries-old white limestone huts with conical rooves; known collectively as trulli. Make your way up one the sloping cobbled streets and perch yourself in a hilltop trullo (singular), while you look out atop the quirky white-washed town.
A taste of Puglia
Enjoying vast, sun-soaked agricultural spaces and a bountiful coastline, Puglia's gastronomy draws heavily upon its local produce, serving up colourful dishes that are simplistic and full of flavour.
Italy is famous for its pasta but Apulia is renowned for its orecchiette. Literally meaning 'little ears', the starchy staple is concave in shape and traditionally served with Cime di rapa, a simple dish of sautéed garlic and rapini (part of the turnip family).
Whether you are looking for rustic culinary delights, pristine beaches or to unwind in a picture-postcard setting and watch the world pass by, Puglia is a region that under-promises and over-delivers.
Weather
Summers are hot, especially in Southern Italy and the islands, whilst spring and autumn are mild.

Temperatures (°C)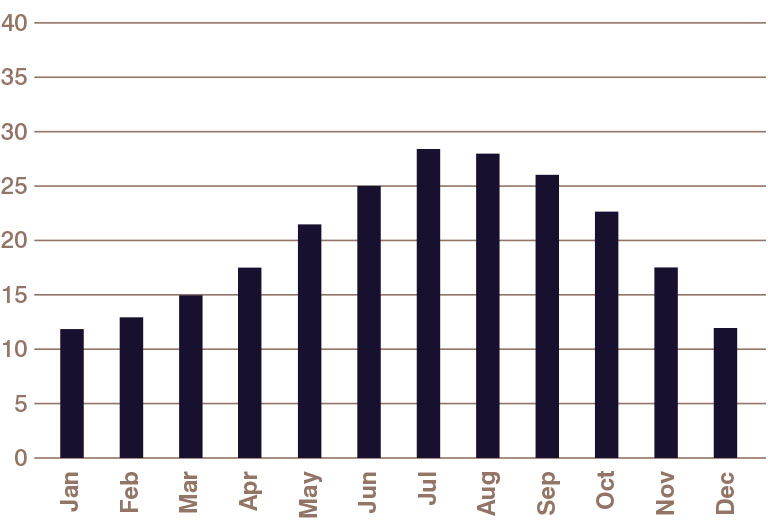 Flight Information
Approximately four hours from UK airports
Currency
Euro €
Language
Italian
Time Difference
GMT +1 hour
Top Luxury Hotels in Puglia