Situated on the beautiful Algarve coastline on a cliff overlooking the ocean, Vilalara Thalassa Resort is a divine signature Blue&Green spa hotel with spacious rooms, magnificent landscaped gardens and direct beach access.
Rooms are decorated in calming neutral colours, reflecting an air of nature that inspires this serene resort. Extensive gardens encompass one freshwater pool and four sea water swimming pools, one of which is heated all year round and the grounds extend down to the pretty Praia das Gaivotas beach that fringes the coastline of Porches.
You will find the food here excellent with two restaurants offering innovative low-calorie gourmet dishes and combining the best flavours of Portuguese and International cuisine in a laid back and relaxed atmosphere.
The vast wellness centre features a unique combination of Thalassa, spa and the latest wellness and anti-ageing solutions. The resort also has three tennis courts and one paddle court and a tennis professor on hand throughout the year for all ages.
Guests will receive free use of the fitness room, sauna and Turkish bath. Yoga and Tai Chi sessions are available. The resort has been named as "Portugal's Leading Spa Hotel" in the World Travel Awards for three consecutive years.
Facilities
Swimming Pool
Spa
Gym
Kid's Club
Beach
Babysitting Service
Room Service
Interconnecting Rooms
Transfers
Vilalara Thalassa Resort is 45 minutes by car from Faro airport.
Food & Drink
Vilalara Thalassa Resort has two restaurants, two pool bars, one lounge bar and a beach bar for you to enjoy.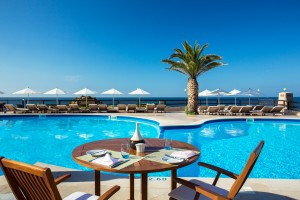 Terrace Grill Restaurant is situated in the lower floor, beside the cliff-top pool, with nature as a backdrop, offering grilled meat, fish and seafood specialities. Theme dinners and summer barbecues with live music.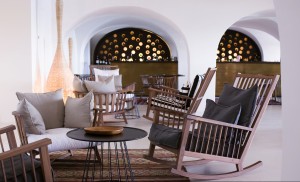 Tonic Lounge Bar is located close to the cliff top pool and features an outdoor deck with magnificent sea views. Try one of the exclusive cocktails.
Childcare
Children are welcome at the Vilalara Thalassa Resort and there is a babysitting service available upon request.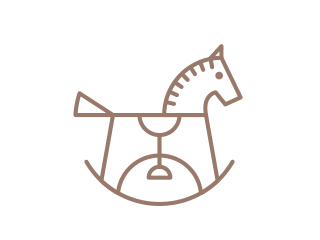 Koala Club
Seasonal Kids' Club with indoor and outdoor play areas for ages three to 12 years. Open 9.00am-6.00pm
Sorry, there are no offers available for this hotel at the moment
Rooms
There are 111 suites and 12 apartments to choose from at Vilalara Thalassa Resort.
The following services are available in All Suites:-
One bottle of mineral water per day
Coffee Making Facilities with Nespresso machines – Two Coffee capsules per day free of charge, extras chargeable)
Tea making facilities: Include Tea, Kettles and offer AHMAD TEA Free of Charge per day (two x English Breakfast tea, two x Green Tea, two x Herbal Infusion Tea)
Prestige Suites also include a Complimentary Minibar.
Lovely beach and cove…
Date stayed: October 2016
Posted on: 18th October 2016
Great hotel good food and service. Lovely beach and cove..