This brand new offering from the innovative LUX* brand bucks any previous trends in the Maldives, with over-sized penthouse residences and forward-thinking design. Set on a six-hectare picnic island of Olhahali, LUX* North Male Atoll intimate get-away-from-it-all resort rocks Miami-cool style and super yacht influences and is sure to wow even the most discerning of travellers.
All of the double-story residences are on the beach or over water with indoor and outdoor spaces. A first for the Maldives, each residence is crowned with a 120m² reef terrace just above the lagoon for panoramic ocean and sky views.
The three restaurants are top-notch as you would expect from LUX* enjoying relaxed vibes in a happening environment; all-day dining GLOW offers island specialities whilst INTI is a Japanese Peruvian restaurant. The LUX* signature Beach Rouge is a beach bar with a difference , sporting red and white decor, cocktails and tapas, and international DJs in the evenings.
The LUX* chain has real vision and always surprises you with imaginative special touches and this property is no exception. There's an ocean view rooftop bar, big screen cinema, yoga plinth, starlight Jacuzzi and outdoor games to enhance your experience.
There is a world-class PADI diving centre, some of the most celebrated dive sites on tap, excellent water sports and an extensive private lagoon with an accessible house reef perfect for keen snorkellers. The atmospheric over water LUX* Me Spa is state-of-the-art with four over water treatment villas, an over water beauty salon, sauna and fitness centre and rooftop yoga. Tennis courts can be enjoyed by the sporty.
Facilities
Babysitting Service
Boutique
Children's Club
Cinema
Excursions
Games Room
Gym
Health Club
PADI Dive Centre
Room Service
Sauna
Spa
Sunset Cruise
Swimming Pools
Tennis
Tennis Court
Water Sports
Transfers
LUX* North Male Atoll is 15-minute seaplane transfer or 60-minute speedboat transfer from Male International Airport
Food & Drink
There are three restaurants and two bars to choose from at LUX* North Male Atoll.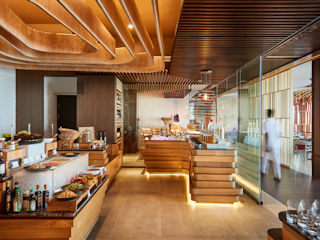 Glow
Glow is a true meeting spot of people and cuisines - dishing up an all-day menu that's creatively international yet always in step with island life. Elegant and stylish from the inside out, enjoy the view from your table on the outdoor terrace - and the very best in creative, international cuisine.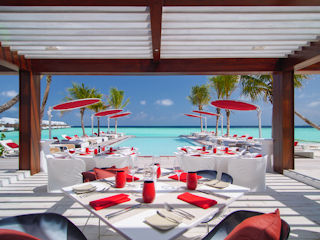 Beach Rouge
This French Riviera-inspired bar and restaurant is where cool meets sophistication. Enjoy lazy days flopping down on beach cushions with cocktails and tapas on offering. Come evening, this cool venue comes alive. Guests can listen to upbeat sounds by top international DJs.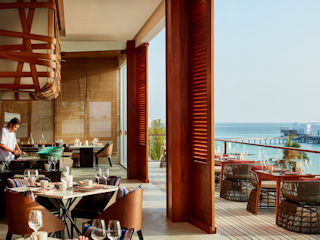 INTI
INTI sweeps you to the culinary heights of Peru and Japan, with a live sushi and ceviche bar and outdoor terrace for dramatic views of the Indian Ocean. Served with imaginative sophistication, these dishes by local and international masters make INTI not only memorable, but truly inspirational.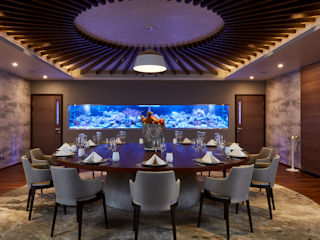 Barium
Enter by a secret door and descend to a special, hidden chamber for an unforgettably unique dinner experience for only you and your select guests. This private and secluded area is the ultimate, ethereal spot for a personalised celebration or a special event. Attention is in every single detail as the finest dishes are complemented with world leading wines selected with the help of our sommelier.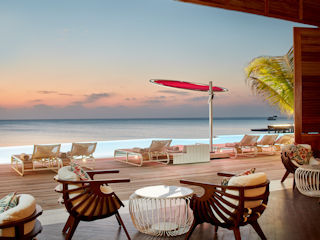 Glow Bar
Nestled just next to Glow, the main restaurant, Glow Bar is your go-to spot for a refined menu of bites and refreshments.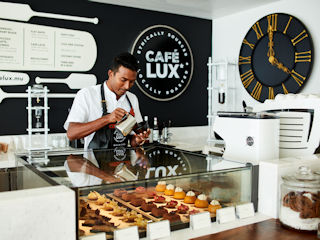 Café LUX*
Coffee lovers paradise. Enjoy the resorts own blends of roasted coffee beans, blended however you like it. Sit back and sip a fresh frothed cappuccino of cool down with a frappuccino, nothing is out of the question at this LUX* barista.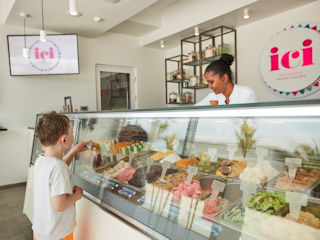 ICI
LUX's very own ice cream parlor. ICI includes in-house ice cream production facilities. You will find it right next to Beach Rouge, with a big colourful sign inviting you in for a delicious treat to cool off from the sun. Take your time and try all of the innovative flavours including the homemade waffle cones and various toppings.
Childcare
As well as the children's clubs, you will be able to travel lightly by being provided with a wide range of in-room facilities - plus amenities upon request - including baby phones, sterilisers, bottle warmers, strollers and much more.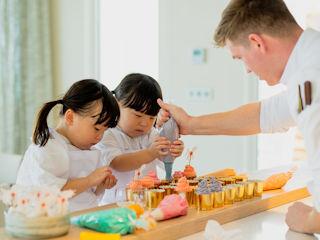 PLAY kids club
Our PLAY kids club provides engaging daily programmes for those aged 3 to 11, with expert supervision - and more than enough activities to keep young minds inspired. From Cake Boss decorating to art classes - and even an outdoor Cinema Paradiso for movies by moonlight - your biggest challenge will be getting your kids back by your side!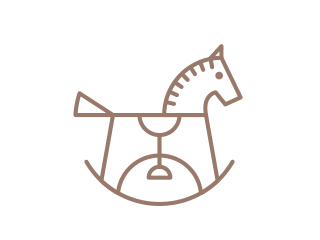 Teens
Teens aged between 12 and 17 will enjoy getting to know each other and the island, with energetic and inspiring activities, including art studio classes and introductions to the incredible marine diversity that surrounds us.
Sorry, there are no offers available for this hotel at the moment
Rooms
LUX* North Male Atoll has 57 Villas, eight Residencies or two Penthouses to choose from.
Beach Villa
Complete with a separate bedroom and a spacious – modern living room. Flat screen television, WIFI. Guests can enjoy their own private pool at the edge of the lagoon. The beach villas also come with an extended, furnished rooftop terrace where residence can enjoy relaxing and sunbathing. 110m2 indoor. 351m2 overall.
Water Villa
Positioned over the water, the one-bedroom villas are must have treat. Each water villa has a furnished luxury bedroom as well as a designated living room with a flat screen television. Guests can also expect an unparalleled rooftop terrace featuring spectacular views of the Indian Ocean. You will also benefit from a private pool. 110m2 indoor. 351m2 overall.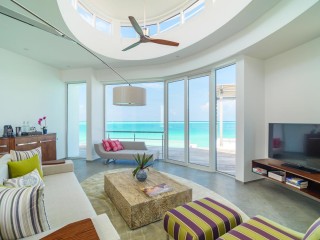 Prestige Water Villa
Guests can enjoy the same luxury and facilities as the water villas. Offering one-bedroom and designated living room, these Prestige water villas are more spacious and come with their own rooftop bar. Private pool. 128m2 indoor. 369m2 overall.
Three-Bedroom Beach Penthouse
Set on the beach, an exclusive Penthouse offering 3 bedrooms for large families. You can enjoy lots of space split over 3 levels. As well as your elegantly designed bedrooms, you will find walk-in closets and there is a dedicated living room with a flat screen television. For an extra touch of seclusion and exclusivity, residence here get their own sauna and steam room and a private fitness area. 389m2 indoor. 970m2 overall.
Three Bedroom Over Water Penthouse
An enormous and stylish water Penthouse set on the ocean. Offering 3 bedrooms for large families. You can enjoy lots of space and walk in closets. As well as your elegantly designed bedrooms, they come with walk in closets and there is a dedicated living room with a flat screen television. For an extra touch of seclusion and exclusivity, residence here get their own sauna and steam room and a private fitness area. 389m2 indoor. 997m2 overall.
Sorry, we couldn't find any reviews.